Contact
If you want to select a specific room or have any questions, we encourage you to contact us via e-mail: info@ubilelilie.cz or by contact form.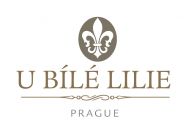 Hotel U Bílé lilie****
Jánský vršek 310/4
118 00 Prague 1 - Malá Strana
Czech Republic
GPS: 50.0877720, 14.3988550

Trade name:
U Zlatých nůžek, s.r.o.
Na Kampě 494/6,
118 00 Praha 1
IČ - 28225091
DIČ - CZ28225091
Extract from the Commercial register maintained by the Municipal Court in Prague, section C, insert 133610.
BOOK NOW